Whatsapp
Ada yang ditanyakan?
Klik untuk chat dengan customer support kami
Sales 1
● online
6287703661122
Customer Service
● online
6281288098069
Sales Marketing
● online
6285157990162
Sales 1
● online
Halo, perkenalkan saya
Sales 1
baru saja
Ada yang bisa saya bantu?
baru saja
Tentukan pilihan yang tersedia!
INFO HARGA
Silahkan menghubungi kontak kami untuk mendapatkan informasi harga produk ini.
Total Station South NTS-322 R10
Total Station South NTS-322 R10
The Total Station South NTS-322 R10 Fast and Powerful Reflectorless EDM, Fast and accurate 1000m reflectorless range. Fast distance measurement of 1.2s Smaller laser pointer for minimal measuring error.
Easy-to-Read LCD Screen 
With ergonomic keypad, NTS-332R10 provides a comfort user experience when operation, regardless of environment.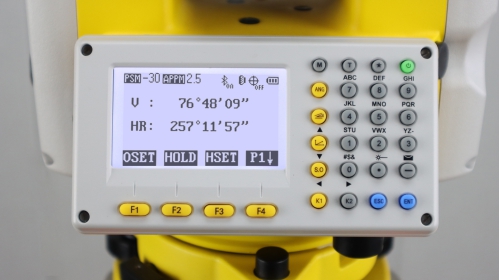 Simple But Practical Onboard Software
NTS-332R10 offers a quick response and clear feedback for its onboard software, like data input, measurement, stake out and roads.
Easy Connectivity
• USB memory stick
• Bluetooth transfer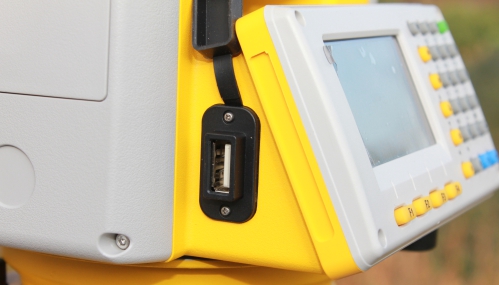 Specification Total Station South NTS-322 R10
Distance Measurement
Reflectorless
1000m
Single Prism
5000m
Accuracy: Non Prism
3+2ppm
Accuracy: Prism
2+2ppm
Sheet
3+2ppm
Measurement Time
1.2s in fine
0.2s in tracking
Atmospheric Correction
Manual input, Auto correction
Prism Constant
Manual input, Auto correction
Temperature Correction
Manual input, Auto correction
Distance Reading
Max: 99999999.999 Min: 1mm
Angle Measurement
Accuracy
2″
Method
Absolute, continuous
Disk Diameter
79mm
Detection Method
V: Dual, H: Dual
Angle Reading
Min: 1″
Telescope
Image
Erect
Tube Length
152mm
Effective Aperture
45mm (EDM 47mm)
Magnification
30x
Field Of View
1°30′
Resolving Power
3″
Minimum Focus Distance
1.5m
Muitiple/Additive Constant
100/0
Keyboard And Display
Keyboard
Alphanumeric 28 Keys
Display
2.7 inches Black & White LCD
Resolution
160*96 dpi
Position
Face 1, Face 2
Operation System
Operation System
None
Processor
None
Memory
16000 points
Interface
WIFI
None
Bluetooth
None
SD Card
None
Serial Port
None
Mini USB
None
Mirco USB
Yes
USB Flash Disk
None
SIM Card
None
Compensator
System
Liquid, Dual axis
Working Range
±6′
Accuracy
1″
Plummet
Laser Plummet (Default)
Accuracy
±1.5mm @1.5m
Laser Brightness
5 levels adjustable
Wavelength
635nm
Laser Class
Class 2
Laser Power
0.5mW
Optical Plummet (Optional)
Image
Erect
Magnification
3x
Focusing Range
0.5m ~ ∞
Field Of View
5″
Accuracy
–
Battery
Type
Lithium
Voltage
7.4V
Operating time
8 hours
Vial
Plate Vial
30″ /2mm
Circular Vial
8′ /2mm
General
IP Rate
IP54
Temperature Range
-20°C — +50°C
Dimension
206*200*353mm
Weight
6.0kg
Others
–
Others
–
Others
–
Toko Alat Survey Pemetaan Jual Total Station South NTS-322 R10Garansi Resmi Dan Free Pelatihan
Kami Menjual Dan Menerima Perbaikan Gps, Alat Survey, Telepon Satelit
Untuk Keterangan Lebih Lanjut dan Dapatkan Harga Terbaik dari kami Silahkan Menghubungi Sales Marketing kami di Nomer Telephone Atau Whatsapp 0812-8809-8069 ( 24 Jam )
Jual Produk Total Station Harga Terjangkau Dan Terlengkap
Tags: Harga alat ts sout, jual beli total station south nts-322 murah, jual total station south nts-322 r10 harga terjangkau 2022, Jual ts south, Total station china south r10, Total station south harga murah
Total Station South NTS-322 R10
| | |
| --- | --- |
| Berat | 27000 gram |
| Kondisi | Baru |
| Dilihat | 344 kali |
| Diskusi | Belum ada komentar |